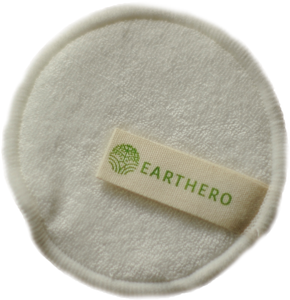 REUSABLE COTTON PAD EARTHERO

BAMBOO FIBER & COTTON REUSEABLE COTTON PADS

ENGLISH: Time to ditch those toxic one-way pads. Our 8cm diameter bamboo fiber & cotton pads are double layered and have an average life of 1000x hand washing (=about 2 - 2.5 years with the right care). Aloha from mamaloha!

WASHING DIRECTIONS:
Option 1: Manual wash (suggested): Wash with natural soap (non alcohol), wipe gently and rinse with water. Air-dry immediately after washing.

Option 2: Machine wash: Put into nets/laundry bag, machine wash 40-60 degrees, gentle wash. No machine drying!

DEUTSCH: Die Zeit ist reif diese giftigen Einweg-Abschmink Pads loszuwerden. Unsere Bambusfaser- & Wattepads mit 8cm Durchmesser sind doppellagig und haben eine durchschnittliche Lebensdauer von 1000x Handwäschen (=ca. 2 - 2,5 Jahre bei richtiger Pflege). Aloha von Mamaloha!

WASCHANLEITUNG: 
Option 1: Manuelles Waschen (empfohlen): Mit natürlicher Seife (alkoholfrei) waschen, vorsichtig abwischen und mit Wasser abspülen. Sofort nach dem Waschen an der Luft trocknen. 
Option 2: Maschinenwäsche: In Netze/Wäschesack geben, Maschinenwäsche 40-60 Grad, Schonwäsche. Keine Maschinentrocknung!