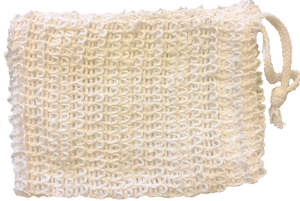 OUR SOAP BAG

SOAP BAG FOR PLASTIC FREE PEOPLE
ENGLISH: Our practical soap bags keep your SHAMPOO BAR or regular Soaps hanging dry near your shower. Hang bag in reach of your shower and be a plastic free responsible human.        


DEUTSCH: Mamalohas Novum für einen plastikfreien Lebesstil: Mit mamalohas praktischen SOAP BAGS hängst du deine SHAMPOO BAR oder herkömmliche Seifen in Griffnähe deiner Dusche trocken auf.

THIS PRODUCT PLANTS ONE TREE.